More Website Templates @ TemplateMonster.com - January28, 2013!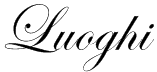 Campello sul Clitunno is an  Italian town of 2,479 inhabitants in the province of Perugia, where sources of the river Clitunno can be found not far from the small Temple of Clitunno, probably the most interesting monument of the late ancient Umbria. Of importance, from the architectural, historical and artistic point of view, the castles of Campello Alto and Alto Pissignano, not very far from the new layout of the Flaminia road, and those of Agliano and Acera moved through the woods towards the valnerina.
Campello sul Clitunno is also very famous for its extra virgin olive oil. The town stands as the most important place in relation to the quality of the production of extra virgin oil in Umbria, thanks to the special microclimate part of the territory and the characteristics of the terrain. Campello sul Clitunno is part of the National Association City of oil..
Campello Alto
The old core of the town is located in the village of Campello Alto, a castle built in 921 by Rovero of Champeause, Baron of Burgundy, on top of a hill at 514 meters above sea level. From it, derives the family of the Campello counts and the name of the country. He came from Reims and was in the retinue of Duke Guido di Spoleto: Lamberto, emperor of the Holy Roman Empire, gave him the right to build a fortress on a hill. Associated to it a feud with eight villages, called "Gualdi Rainier." Followers of Frederick II and enemies of the Church, they were apostrophe by Pope Honorius III in 1226, as children of the devil, "Tancredi filius Belial."
In the mid XIV century it was attacked by eugubini mercenaries led by the standard-bearer Peter Pianciani Spoleto: the inhabitants of Spoleto, however, refunded the Campellos for the damages done.
In the sixteenth century the estate was endowed with the statutes, drawn up by the stewards, the Count and the notary Spineo.
Currently, the fraction counts 57 inhabitants (from Istat, 2001 [5]). There is the church of San Donato sixteenth century bell tower of 25 meters with former medieval tower. There is a wooden altar in the Baroque style and votive frescoes of the fifteenth century.
Monuments and places of interest
MILITARY ARCHITECTURE
Castello di Campello Alto


Castello di Pissignano

Castello di Acera

Castello di Agliano
Architetture religiose
l'Eremo Francescano con chiesa romanica del 1000, ma la grotta risalirebbe al V secolo.Chiostro e resti torre romana

la Chiesa di S.ta Maria in Pie di Campiello, in piazza Garibaldi

il Convento dei padri barnabiti, con affreschi del maestro di Eggi e dello Spagna

Oratorio di San Sebastiano XVI secolo, con affreschi dello Spagna raffiguranti i santi Rocco e Sebastiano
NATURAL SITES
le Fonti del Clitunno, a cui Giosuè Carducci dedicò la poesia Alle fonti del Clitumno

ARCHAEOLOGICAL SITES
Tempietto del Clitunno, parte del patrimonio dell'umanità "Longobardi in Italia: i luoghi del potere" dal 2011


i resti della Chiesa romanica dei Santissimi Cipriano e Giustina, lungo la via Flaminia nei pressi delle Fonti del Clitunno